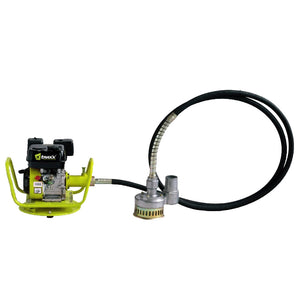 Traxx
Submersible Pump MSP
Regular price
$486.00
$0.00
The Submersible Pump is cast in an aluminium body that offers both reliability and durability. The compact machine occupies very little space and can be utilised in narrow or constricted work-sites such as wells and ditches.
The high performance pump has been designed so that it is free from problems
caused by foreign objects. The pump can be driven by the engines through
flexible shaft inserted in the hose.
ENQUIRE ABOUT THIS PRODUCT HERE: info@traxxcp.com.au
The MSP-2 is available in two options:
- The MSP-2: 50mm x 5m
- The MSP-3: 75mm x 5m
---
More from this collection